We may earn commission from links on this page, but we only recommend products we back. Why trust us?
37 Classic Halloween Movies to Watch for a Spooky Night In
Head to Netflix, Hulu, and Amazon Prime to celebrate the holiday on the best (well, scariest) note.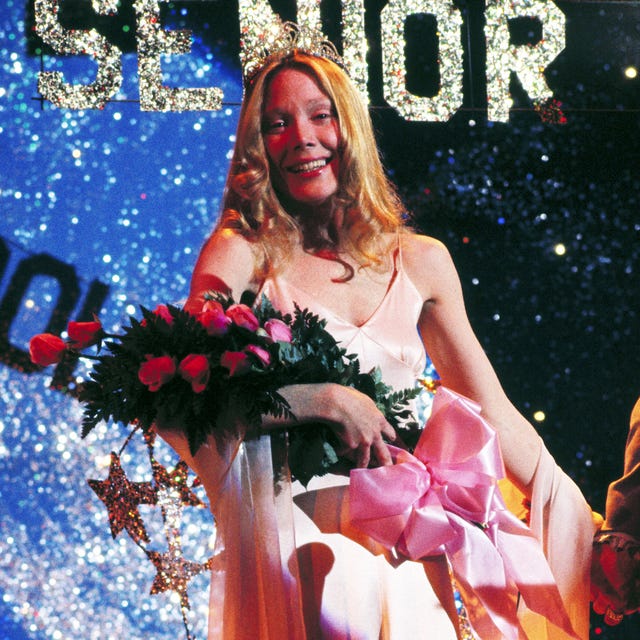 Silver Screen Collection
Getty Images
Ask the dreaded question, and you're bound to get a debate stirring in your living room: What makes for a truly classic Halloween movie? Only the most nightmare-inducing cult favorites? Or the timeless cartoons you can watch well before midnight with your little monsters (a.k.a. kids) gathered around? Film connoisseurs will never settle on what turns thrillers to classics, but one thing's for sure: movies are best when you don't have to leave your lair (er, couch) to watch 'em.
Luckily, Netflix, Hulu, and Amazon Prime have the very best Halloween movies to make your October the scariest one yet. Once you settle on your movie snack of choice (Halloween candy, for obvious reasons), it's time to decide if you'd rather stream a childhood favorite (Hocus Pocus or Halloweentown), a modern-day remake (the latest Halloween), or a tried-and-true thriller (IT ... along just about every other classic on this list). Settle on tonight's must-watch with these recommendations below.
This content is created and maintained by a third party, and imported onto this page to help users provide their email addresses. You may be able to find more information about this and similar content at piano.io